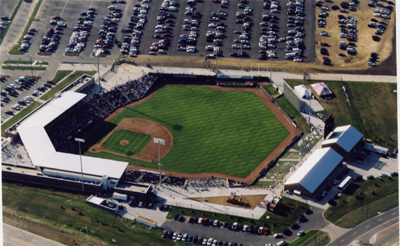 "Oh give me a home where the T-Bones roam, and the Kansas City Wizards might play"
Would it be unfair of me to refer to the "situation" in Kansas City a debacle? I'm not trying to be a

smart ass

, I'm just really on the fence about it. On one hand I recognize that it's probably not the best thing for the league and for the loyal KC fans to go shifting clubs from city to city; it seems to have panned out (so far) for San Jose & Houston but it's not a gamble that should be taken with any

regularity

.

On the other hand there is more support in a pair of dollar store pantyhose than in Arrowhead, which they can't play in next year. Several of the surrounding municipalities have flirted with building a home for the club, but no one seems ready to take them home just. And although the new ownership group is stellar, the don't seem to be ready or able to pay for the whole thing themselves.

The housing issue is so desperate that there is talk of the Wizards setting up shop next year in

a minor league ballpark

. Who even knew KC had a minor-league team (insert Royals joke here)?



It's hard for me to talk considering what team I support and the overly long-running joke that is the Harrison stadium project. But a team in the New York area is as vital as turkey on Thanksgiving; you aren't major league if you aren't in New York. But if you are sharing a minor league stadium in Kansas City I'm not so sure.